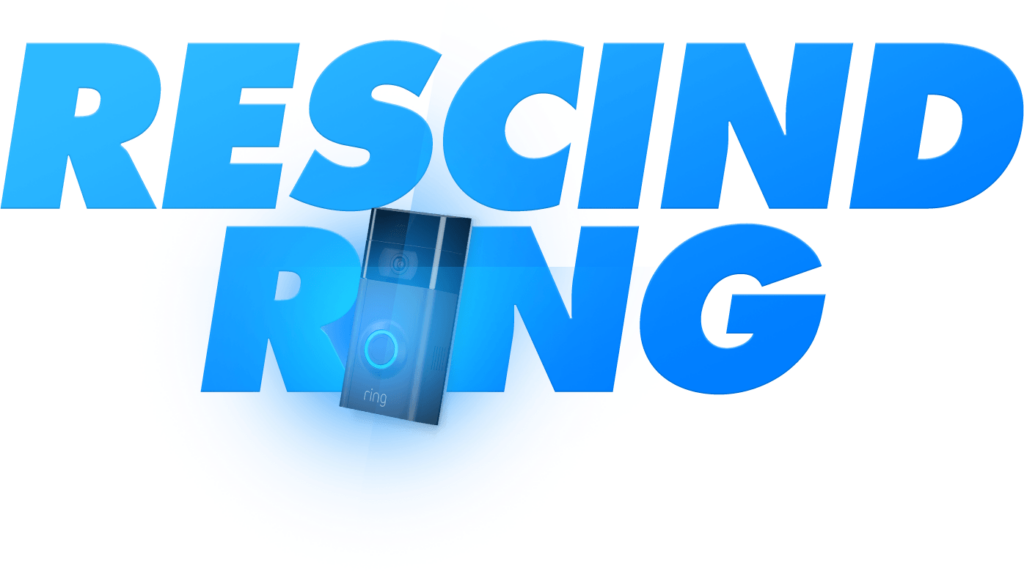 Call on tech reviewers to withdraw their endorsement of Amazon Ring devices
Dangerous products deserve bad reviews. Yet Amazon Ring cameras continue to be awarded best in their category despite their poor security and growing evidence that these devices exacerbate racial profiling and privacy violations. Reviewers have a responsibility to protect the public from unsafe products. That's why they've retracted reviews for strollers that harm children and devices that catch on fire. But in addition to considering how products impact consumers, reviewers should evaluate the impact on society as a whole. It's time for reviewers to rescind their endorsement of these products.
AMAZON RING DEVICES ARE NOT SAFE FOR COMMUNITIES
People depend on tech blogs, guides, and review sites for accurate safety information when deciding whether to purchase a device. Amazon Ring doorbell cameras, floodlight cameras, and other associated Ring products are not safe. These devices harm consumers and the public at large.
Amazon Ring devices are insecure internet-connected surveillance devices that leave personally identifiable information and intimate moments vulnerable to hacks and leaks.

Amazon Ring devices have leaked users' WiFi passwords to the public. Ring failed to alert users of this leak or to advise them to change their WiFi passwords. Additionally, a slew of hackers broke into Ring devices to spy on and verbally abuse families, including a chilling incident with a hacker trying to befriend a little girl. Amazon has also repeatedly lied about law enforcement's ability to access user information: we recently learned that police have a backdoor to obtain user footage without notification and without a warrant.

Amazon responded to these incidents inadequately. Their convoluted policy appears to be implementing security upgrades, but then simultaneously undermining them. For instance they now advertise end-to-end encryption on their Ring devices, but if a user wants to use the Alexa and Echo integration also advertised as a benefit of Ring, they can't employ end-to-end encryption.
Amazon Ring has over 2,000 surveillance partnerships with police departments throughout the county. The Electronic Frontier Foundation reported that roughly half of the police departments partnered with Amazon "are responsible for over a third of fatal police encounters nationwide."

In one specific instance, a woman shared footage of an unidentified man on her porch on Amazon Ring's Neighbors app which is patrolled by police. The man was later shot by sheriff's deputies.

Additionally, police departments are finding new ways to use Ring devices to surveil neighborhoods. Several police departments across the country are tracking which homes have Amazon Ring cameras and then persuading the residents to let the cops live stream video from their device. A blatant violation of civil basic rights, this surveillance dragnet broadly sweeps data 24/7 without community consent or oversight. Now that abortion is outlawed in many states, Ring devices will be used by law enforcement to criminalize people seeking abortion healthcare.
Through its technology and police partnerships, Amazon Ring fosters a culture of racism.

On the Neighbors app, Black and brown people are inordinately identified as 'strange and suspicious." In some cases, the Black person identified as suspicious wore a uniform clearly indicating they were a delivery driver. As a self-policing surveillance app, Neighbors encourages people to determine who they believe belongs in their neighborhood and who does not. The result is widespread racial profiling and the increased criminization of Black and brown people.

This problem doesn't only exist within the Neighbors App. Police departments take the footage amassed from their partnership with Amazon and pair it with facial recognition technology. Amazon itself has used Ring partnerships as a vehicle to sell their Rekognition software, despite knowing that facial recognition technology disproportionately misidentifies Black and brown people, transgender people, and women. This pairing of unjust and flawed technologies could equate to tens of thousands of people being misidentified and fed into the criminal justice system for crimes they did not commit.

We're in the midst of a national conversation on policing that stems from cops inflicting violence and murdering Black people. Many of the review sites we've targeted and even Amazon themselves declared "solidarity" with Black Lives Matter. But Black Lives Matter isn't just a slogan. Platforms can't say Black Lives Matter one day and then promote racist technology the next. Amazon Ring technology and police partnerships detrimentally impacts our society and jeopardizes the lives of Black and brown people.

We're tracking the status of Amazon Ring reviews. Below you will see which reviewers have taken action to rescind their endorsement of Ring, which are considering whether to rescind, and the remaining reviewers who continue to recommend these dangerous and racist products.
Wirecutter
Consumer Reports
Reviewing
Gizmodo
Rescinded / Suspended
Tom's Guide
Tech Radar
Digital Trends
CALL TO RESCIND ISSUED BY: